March 31st, 2007 -- by Bacchus
I was slow to notice that the folks at Kink.com (for whom I have enormous respect) released a new bondage site this month, which looks incredibly rich in texture. (Heavy wood, and heavier iron — these are textures, right?) If you like your bondage heavy (literally!) and heavily invested with a "Resistance is Futile! Escape is Impossible! Why do you struggle so hopelessly?" ethos, Device Bondage may be for you. Medieval methods wrought and crafted in an updated industrial steampunk sort of way make for an unforgettable combination. Don't miss the (very!) pink closeup of the cast iron speculum in the same shoot this picture comes from: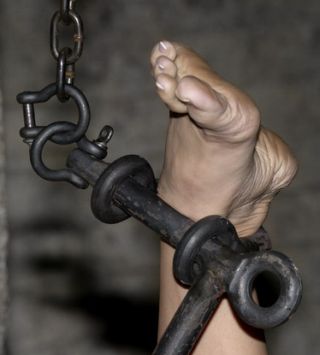 And then there's the heavy horizontal pillory found here: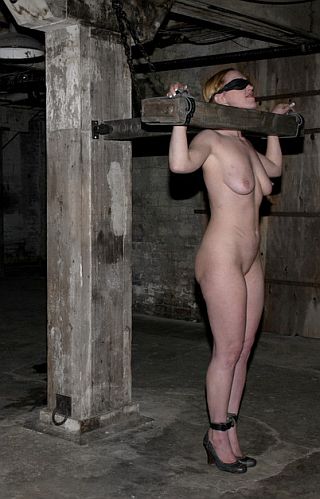 We've come a long way from the "two bored porn starlets, a suede flogger twirling in a light circle, and a hank of clothesline lightly tangled" that used to be bondage porn.