June 27th, 2007 -- by Aphrodite
A familiar theme for this time of the year, nicely done: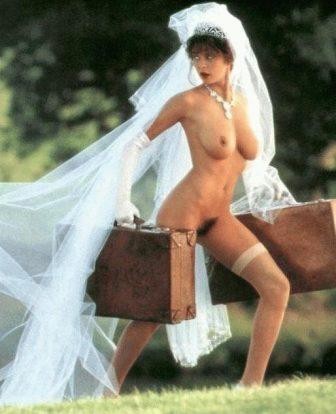 This image brings to mind many questions, though. What's she running away from, parents or the groom? And if this is her preferred way of dressing, what in Jupiter's joystick has she filled two suitcases with?
(Sorry, I don't know where I got this picture from.)
Similar Sex Blogging: