August 15th, 2007 -- by Bacchus
I don't point y'all very often at the free promo galleries for glamor nude photographers. Partly this is because after awhile, all those nineteen year old blondes start to look the same. And partly it's because there are so darned many — enough to populate a thousand "babe blogs" with automated scripts that post hundreds of free sample photos every day. How can he compete, an old-fashioned meatware blogger like myself, who rivets each post together by hand using nothing but a cold chisel, a rock, Microsoft Notepad, and a bucket of hot tar?
And yet, unlike a scripted babe log robot, I am human, and I am male. Which means that sometimes a random blonde in the firm hands of a capable photographer can make me catch my breath and think "Hmmm. Have that one bathed and sent to my tent." Or, in this case: "Maybe I should reconsider that whole not-being-a-farmer career decision."
Meet Lia. You know you'd like to: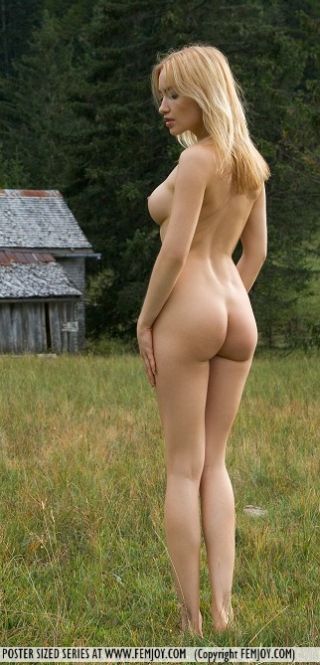 She's a model for FemJoy. You can see quite a lot more of her for free in this sample gallery.
I'll give you one more look here. I'm thinking an ambitious young man with a spare sweater and a bottle of insect repellent cream (not spray, ye daft bugger!) could make a wonderful new friend: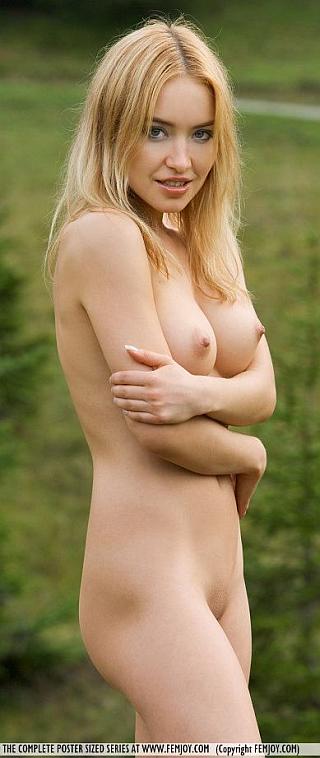 Pictures courtesy of FemJoy.