August 15th, 2007 -- by Aphrodite
I ask because it's ready for you: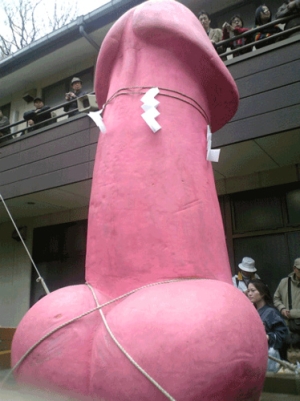 This beautiful rod is part of an annual Japanese celebration known as the Festival of the Steel Phallus. (You can ask, beg, even try to bribe me if you want, but I am NOT telling you how I came across it.)
That short Wikipedia article doesn't have nearly enough information about an event that I am now lusting to attend, so here's a 2 Camels account and a Japanese newspaper article about it.
Not enough? You want more pictures? Clicky these linkies.
Similar Sex Blogging: