August 20th, 2007 -- by Bacchus
Well, dang if my jaw didn't drop to the floor when I discovered that legendary porn star Ginger Lynn has come out of retirement to shoot a bondage scene for Kink.com's Sex and Submission: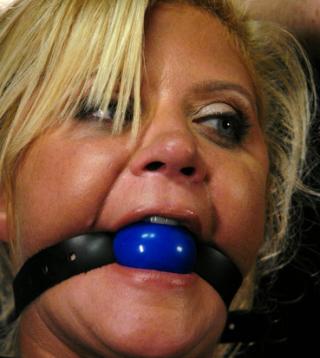 It's fun for a number of reasons, not least of which is that Ginger is old enough to have developed that whole soft, well-rounded, mature / MILF-y look. Rode hard and put away wet? Sure. But don't say that like it's a bad thing. This is a woman who knows how to have fun: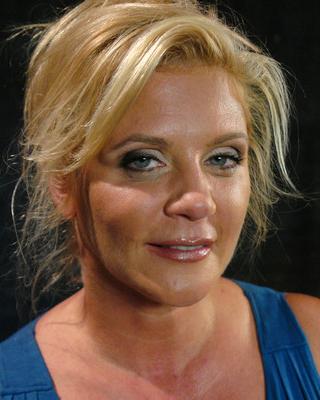 From the Kink.com marketing copy:
Sex and Submission proudly presents pornstar legend Ginger Lynn in her first real BDSM sex scene with boyfriend Mark Davis. With much excitement and anticipation she explores her submissive side in great depth. Mark is tough with her at times and brings her to that breaking point where she struggles to fight through the pain and discomfort. But the pleasurable rewards and lovingness displayed throughout makes Ginger a very happy submissive. The chemistry between the two and the genuine reactions from porn celebrity Ginger Lynn is really something special!
Googling around for more information about the shoot, I found this, including some great quotes by Ginger:
"I've fallen madly in love. I have finally met a man who can keep up with me, who is my match in bed, and that man is Mark Davis. We met at a fundraiser for Nicki Hunter and have been inseparable ever since," Lynn told XBIZ. "I figured if I was ever to make a comeback, I would do something I have never done before, show something I have never shown before, to express myself the same way I do at home. Very few men — none — have been able to bring that out of me the way Mark Davis has."

"I've always been known as the girl next door, naughty-but-nice. At home, I'm sick, twisted, kinky and I have no boundaries. I don't want to go into detail, but I will be living out my fantasies on film that I have only been able to do in my private life up until now. I may alienate some fans. They may be scared off, they may be fabulously surprised. At this point in my career and my life, it really doesn't matter to me. I am going to do something I want to do.

"I'm a naughty girl."
Ready for more? The Submission of Ginger Lynn is a 48 minute move, for members.
Similar Sex Blogging: