December 19th, 2007 -- by Bacchus
OK, normally I try to keep the "schoolgirl" porn to a dull roar around here. But I admit it, I got sucked into this picture gallery. Who wouldn't enjoy meeting this young lady on her way to class? Who wouldn't offer to help her carry her books?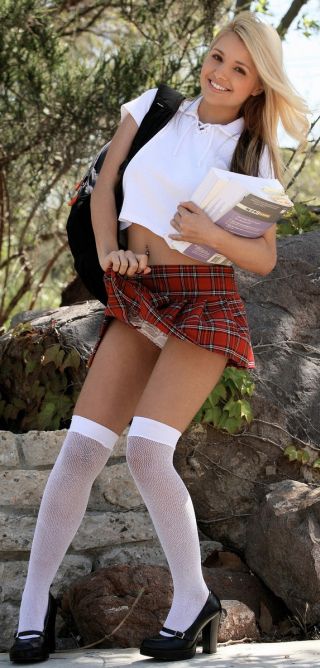 She seems very friendly: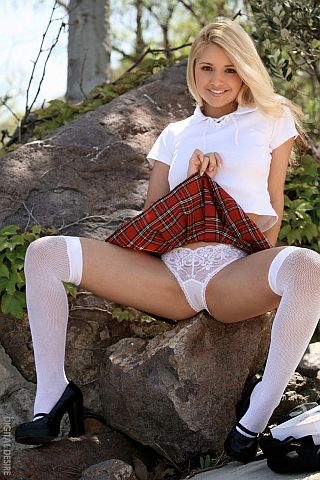 If you've followed me this far in our voyage of pervery, you'll not have failed to notice that her panties have a moist spot…
From Digital Desires.
Similar Sex Blogging: