January 10th, 2008 -- by Bacchus
I suppose it's only fair. I've never missed an opportunity to show y'all a flexible young lady, so why should I miss this chance to share a flexible aging male workout guru? Especially when he's showing the world his package straining in his tighty whities?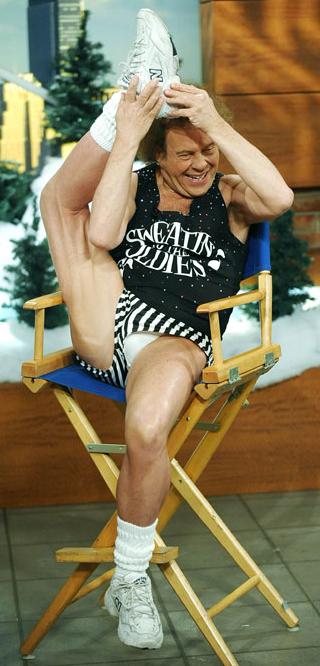 The image is 666 pixels tall. Coincidence?
Via Dlisted.
Similar Sex Blogging: