June 26th, 2008 -- by Bacchus
I just discovered that Kink.com has a "free hardcore kink" thumbnails page [update: used to have] where you get get a sort of running view of all the recent updates they've done across all their sites, with direct links into a bunch of the free sample galleries like the ones I sometimes link to here. Clicking around on that page got me this "fun with leather belts" image that I thought was visually very striking. But then again, I've always been fond of fine old leather: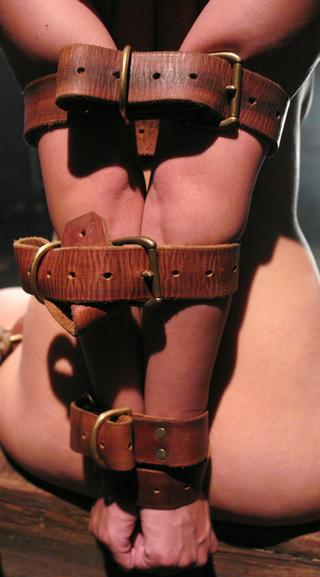 From Whipped Ass. The full LeiLani shoot has a larger version of the photo.
Similar Sex Blogging: