July 1st, 2008 -- by Bacchus
We have treaded before on the well-trod ground of Leda and her excessively friendly swan. But this circa 1740 painting attributed to François Boucher puts things in a more sexually vivid (not to mention, better shaved) perspective than we had formerly seen here on ErosBlog: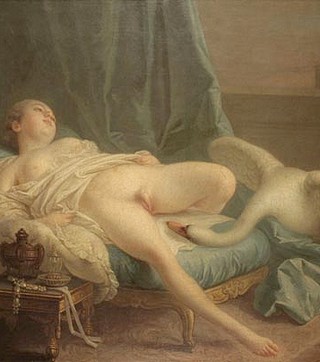 (Click the image for a larger and uncropped version.)
By the way, if you were so inclined you could use this bit of art to mock all the people who complain about the "modern trend" to show hairless pussies in porn.