September 11th, 2008 -- by Aphrodite
The New York fashion shows are going on and that's a really good escape for me right now. I was astonished that the Fug Girls had nothing to say about this starlet wearing a dress so short that her panties would be visible when she sat.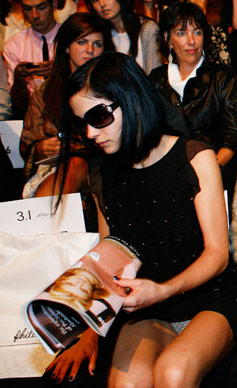 Given their usual vigilance on the matter of unintentionally showing ladybits, I'm blaming their slip on the partying. Now back to gazing at that lovely lacy triangle…….