January 10th, 2009 -- by Bacchus
I am indebted to Spanking Blog for discovering and linking to Kinky Delight: Kink and Pleasure, a new-ish picture blog that covers a wide spectrum of kink with nice big juicy 1000-pixel-wide images. This is part of a whimsical and slightly disturbing old Japanese shunga print, click the image to see the whole thing: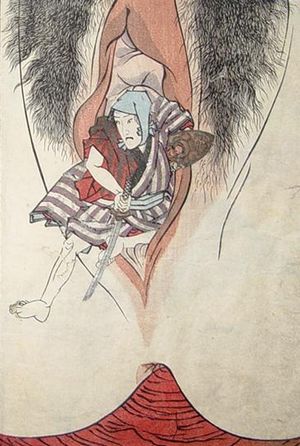 I wonder if there's a powder you can get to get rid of little people who are infesting your genitals? Do you think Gold Bond would do the trick?
Similar Sex Blogging: