March 1st, 2009 -- by Bacchus
I confess to being a mite confoozled by the implications of this lovely vintage porn postcard from Bondage Blog: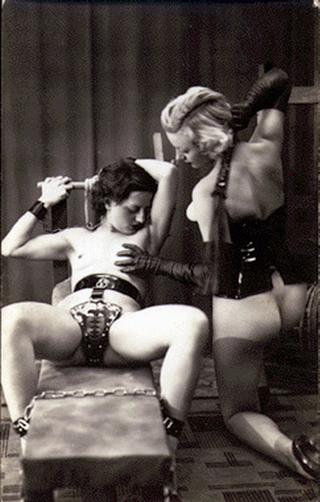 It's super-rich in fetish elements: gloves, corset, whip, chains, shoes, lesbian lust, chastity belt and more. Each of these things has a rich history in fetish porn. But I'm having trouble figuring out the specific fantasy that mixes the lesbians, the sexual-access-position bondage, and the chastity belt. Somebody went to a lot of trouble to set up this tableau. I wish I knew the mental story that goes with it!