September 21st, 2009 -- by Bacchus
This post has turned into a study in faces, as so often happens when I am left too long unsupervised with a set of porn photos and a cropping tool. What's causing this intense internal conversation that Lilla Katt is having with herself?

The answer? Warm soapy water, and lots of it, with just a little bit of help from the power of gravity: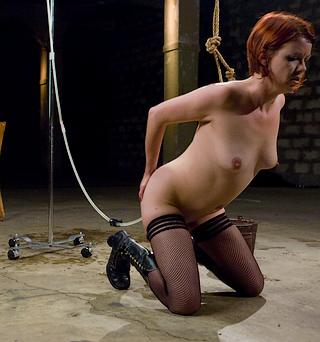 Images are from this Everything Butt shoot.
Similar Sex Blogging: