December 19th, 2009 -- by Bacchus
There I was, trying to create myself a nice Christmas elf using 3D Kink for a post to be published (maybe, if it comes out right) next week. But I just couldn't get her to make the facial expressions I was looking for. The character editor has many undocumented options (although a manual is coming) and although the level of control is amazing, getting the precise "look" you want is not always easy. And meanwhile, while I tinkered, my elf-girl kept repeating "PLAY with me!" over and over, in a most demanding fashion. A jolly elf, she is not: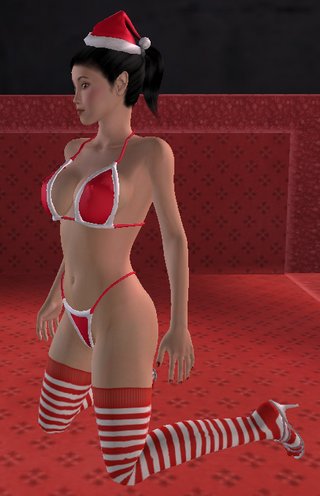 So, I got frustrated and added a ball gag. Blissful silence! Plus, no more snotty expression: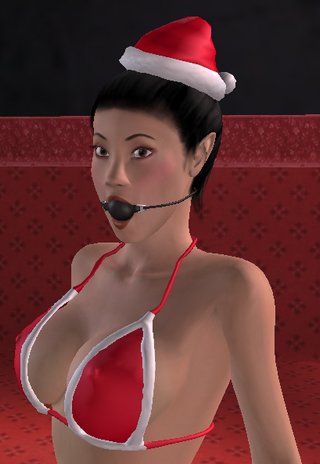 Note: To a sharply limited extent, this ball gag trick also works in real life. (Your mileage may vary.)
I do regret that the official 3D Kink gag, like early Ford automobiles, is available only in black. No festive Christmas colors!
Similar Sex Blogging: