March 25th, 2010 -- by Bacchus
Long before Photoshop, magazine art directors were doing fun things with scissors. Want to put Bettie Page on the cover of your magazine as a harem girl, but don't have that photo? No worries! Take another photo of her, plus a photo of a different girl in a harem outfit, get the art guys to draw a cartoon sultan, a hookah, and some fruit, then get out your scissors and Kraft paste and go to town!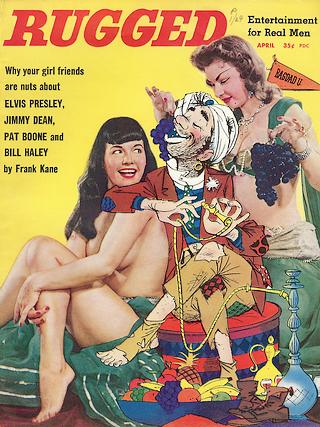 This 1957 magazine cover courtesy of Drake's Way.
Similar Sex Blogging: