February 27th, 2011 -- by Dr. Faustus
I got and read a copy of John Gilmore's L.A. Despair: A Landscape of Crimes & Bad Times in the course of trying to learn more about the tragic story of actress Barbara Payton, one of whose characters is prominent in a post over at my other blog home. I was a little surprised when I found the first plate was one of porn actor John Holmes, in a scene of almost primal innocence. It's a striking image — I'm sorry I don't know the name of the actress.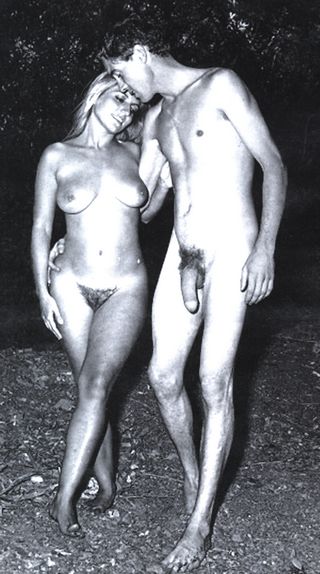 After innocence, the fall. It's well known that the lives of porn actors sometimes do not end well.
Also the lives of bus drivers, tax accountants, and housewives. Remember that.