February 24th, 2013 -- by Bacchus
So Molly Ren tweeted about "the world's cutest orgy" on her blog: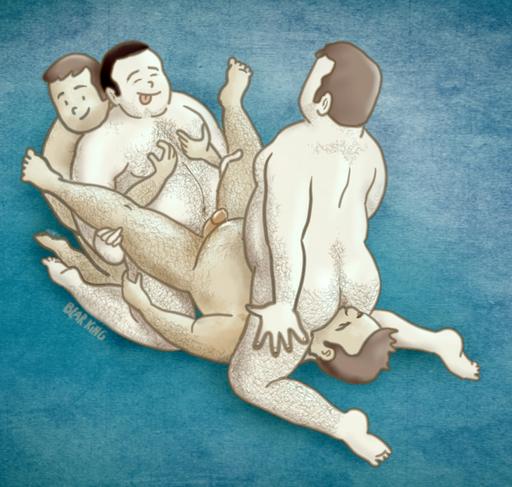 As is becoming usual for me, I got carried away and had to track down the source. I wound up at a blog by "Bear King" (which matches the signature on Molly's find) and there's quite a bit more in the same vein: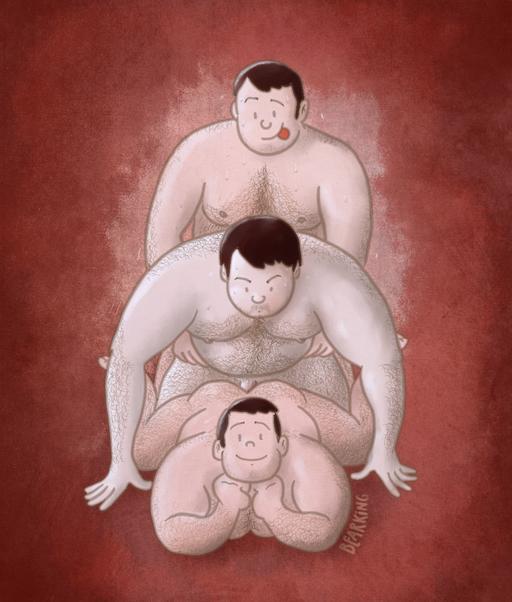 That's not the first bear sandwich I've seen, but the last one I saw was made from whole wheat bread and stewed bits of an actual fangs-and-fur style bear (no joke). Hastily changing the subject away from my unusual childhood: Am I the only one who thinks the Bear King may have been inspired by the illustrator for the "Curious George" line of children's books?
Similar Sex Blogging: