November 4th, 2013 -- by Bacchus
Here's a hunk of a lifeguard for y'all to perv on: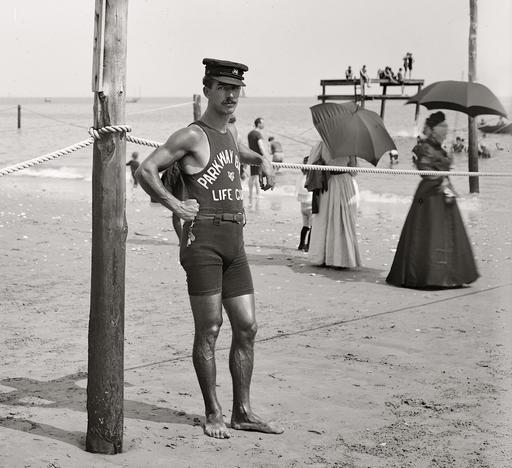 According to the caption at Shorpy, this is from about 1905 and shows a life guard at Brighton Beach, New York. As Shorpy puts it, "he looks like someone who knows the ropes." Indeed. Indeed, he does. In fact, I'd go a step further, and say he looks like a Tom of Finland character brought to life.
Similar Sex Blogging: