January 30th, 2014 -- by Bacchus
If I told you that Kink.com has a new gay male BDSM site with a sort of game show format, in which various strong hunky dudes are challenged to endure 30 Minutes Of Torment (yup, that's the site name) at the not-so-tender hands of Van Darkholme, would you expect to see a lot of dangling balls? Why, yes! Yes, I believe you would. And you would not be disappointed: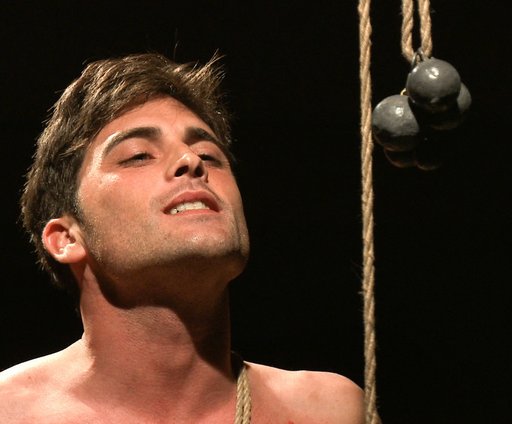 What, you wanted more dangling balls? OK, here you go, although I'm not sure Lance Hart appreciates you making the request: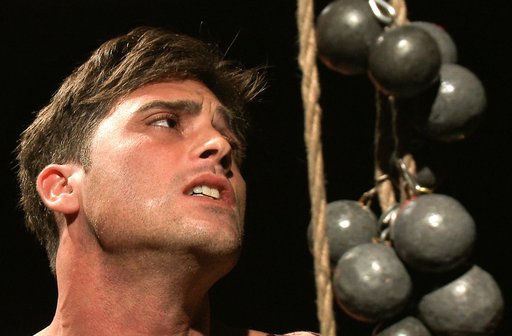 Don't worry. If it was perhaps actually testicles you were after, you can rest assured that all those heavy balls are tugging on a ball stretcher that is firmly wrapped around the articles in question.
Similar Sex Blogging: