March 14th, 2014 -- by Bacchus
Here's another one of those delightful occasions when one of the "filler" photos from a porn photoshoot unexpectedly turns out looking like a fine art photograph. Check out the contrasting emotions on our model's face as from the "safety" of a small barred cage she watches cruel things done to another model during a Real Time Bondage interactive BDSM live show (the March 8 show):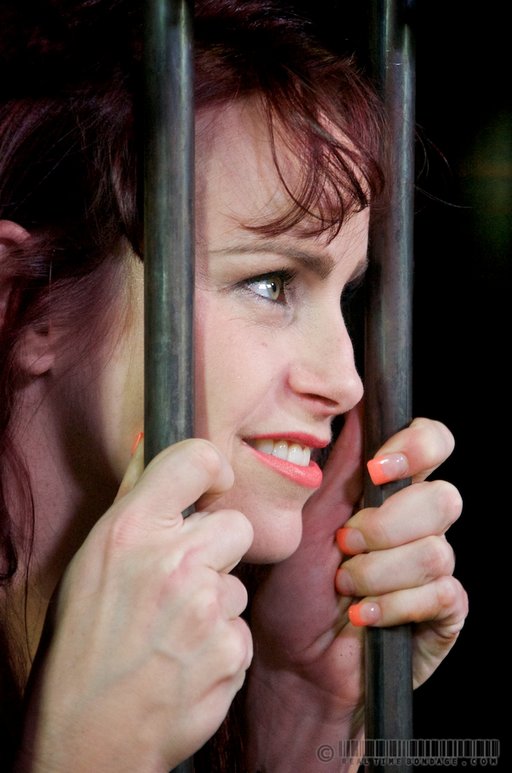 There's a measure of sadistic appreciation and enjoyment on her face, I think; and yet perhaps a dose of apprehension too. Will it be her turn, next, to be taken out of the cage and tormented?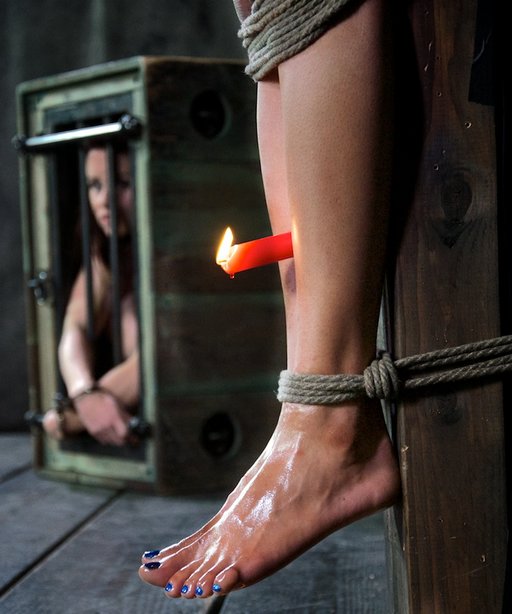 Similar Sex Blogging: