April 27th, 2014 -- by Bacchus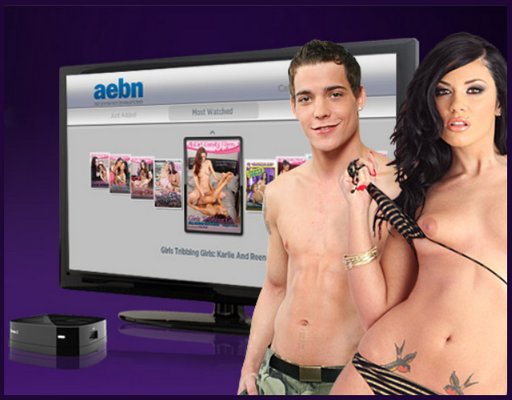 In this house The Nymph is our Roku jockey; I hadn't looked at ours (except to watch stuff with her that she queued up) in a long time. That changed when I got word that the Roku finally has a working YouTube channel.
And then yesterday while I was playing with my Roku (not a euphemism) I was amused to discover that the venerable (as in, been around longer than ErosBlog) online porn pay-per-view outfit AEBN now has a Roku channel as well. It looks as if they prevent access to minors by linking it to your online AEBN account, which you need anyway to buy pay-per-view credits or to get the 30 minutes free they are currently offering. AEBN is known for the astonishing depth of their adult video library, so if your tastes are unusual (midget porn? catfighting?) this might just be the Roku channel for you.
I like my big TV for porn better than my not-so-big computer screen or my tiny phone screen, but historically, porn offerings from the cableco have been terrible. So I like the notion — as you may also — of a huge searchable porn movie library that comes streaming in to your big screen via the Roku.
Similar Sex Blogging: