June 7th, 2014 -- by Bacchus
Apparently this photograph was taken in connection with a "Go Topless" protest at the White House in Washington DC in 2012; you can see more photos here.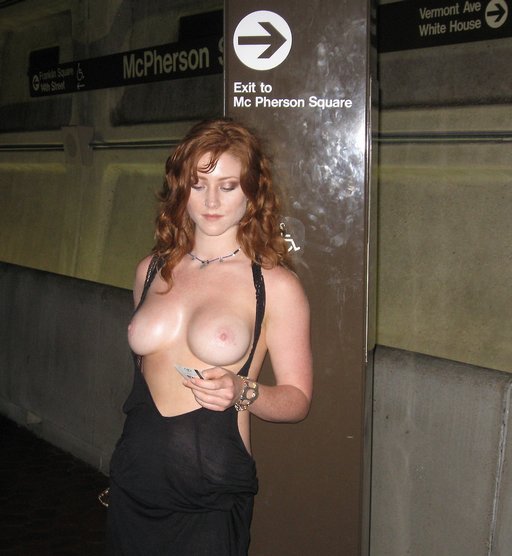 Me, I'd rather think the lovely lady in the photograph was on a personal mission to brighten dreary commutes. And hey, the protest was apparently sponsored by the Raelian movement, so anything is possible!
Similar Sex Blogging: