June 12th, 2014 -- by Bacchus
After last week's post about his-and-hers Bolero cutaway straitjackets, you may have been wondering what they look like in actual use during bondage sex play. One of my readers (thanks, April!) certainly did wonder, because she went searching for imagery. What she came up with was a recent Sexually Broken bondage shoot starring Katrina Jade, who is wearing a Bolero for pretty much the entire June 6th session with two dominant men. Katrina makes wearing the Bolero look like a lot of fun indeed: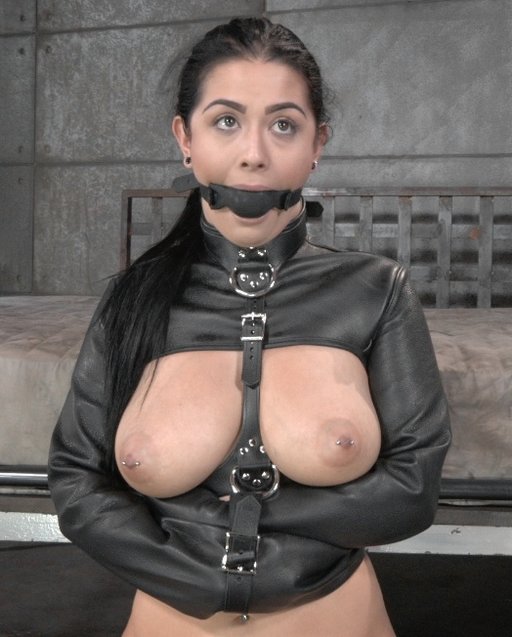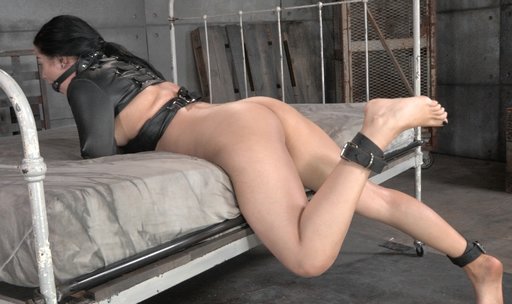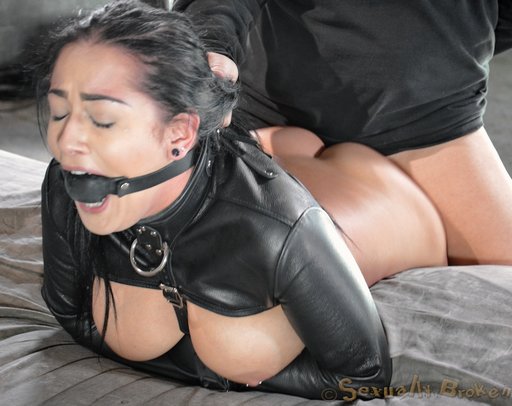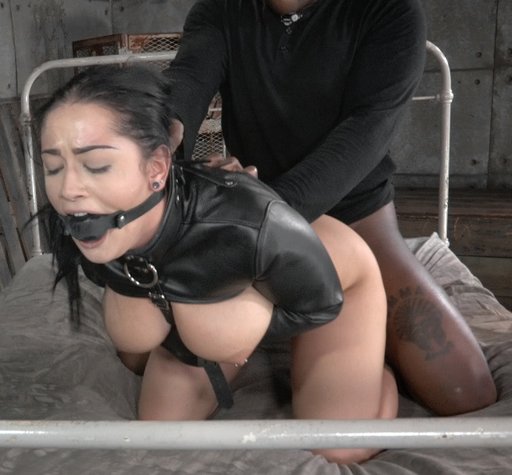 Gag and ankle restraints sold separately.
Similar Sex Blogging: