October 13th, 2014 -- by Bacchus
Since this large curved lumpy-bumpy glass dildo is going up her ass without any other lube, it's really quite important that she make the most of this brief opportunity to moisten it with her mouth: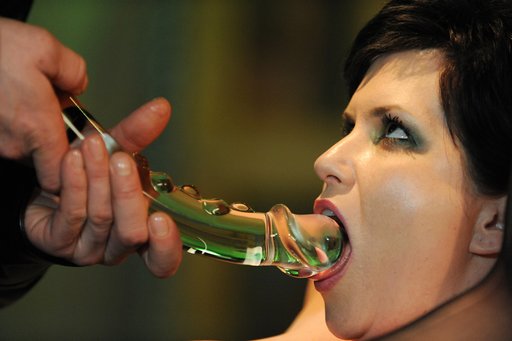 Picture is from The Wasteland. The dildo? I'm not sure which model that is; The Stockroom carries many glass and Pyrex dildos of which a few are long and curved and bumpy, but none of theirs have the exaggerated glans features of this one.
Similar Sex Blogging: