January 10th, 2015 -- by Bacchus
If you tie up an orgasmic woman like Daisy Ducati and then do sustained-but-pleasurable cruelties unto her with a heavy vibrator, you might be well advised to wear rain gear, or maybe carry an umbrella. Why?
Because she really is a gusher.
Volume, altitude, loft — this woman has it all!
That image link is from this gallery at TopGrl.com. Not seen in the free gallery: this evidence that wearing latex clothing during athletic sex can be a very sweaty affair: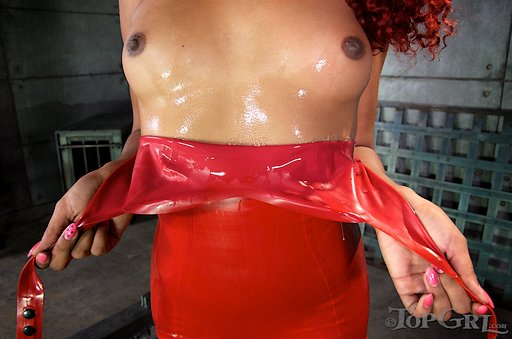 Fans of perspiring women, today I am with you!
Similar Sex Blogging: