June 3rd, 2015 -- by Bacchus
My visit today to www.spicywebcams.com contributed nicely to my ongoing exploration of the web cam-girl business as it exists in 2015. In particular, I am firming up (no jokes please!) my impression that the often-advertised "free chats" at cam sites have evolved usefully since the early days. The ones I saw at SpicyWebcams.com today were truly free (no registration required), low hassle, and in many cases quite entertaining, all in service of their role as an enticing draw for the more-explicit (not free) private-chat cam sessions.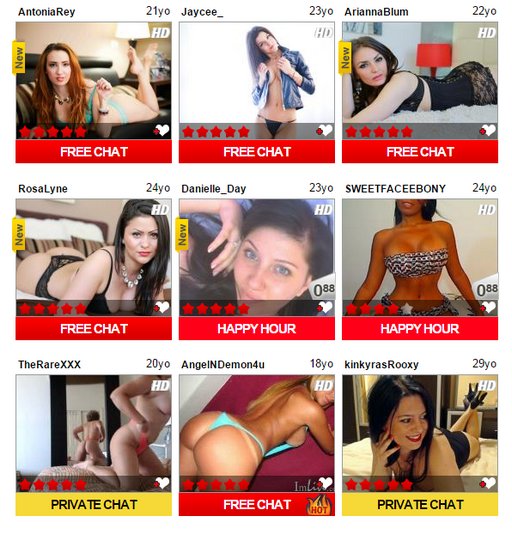 When I checked it out, this cam site had about 900 performers online, divided into 37 niches sorted by age, body type, ethnicity, bust size, hair color, ass size, and preferred kinks. I clicked through to the MILF category and although many performers were identified as younger than the mid-30s vision of MILF perfection that fires my middle-aged imagination, they presented an enticing array of thumbnails. There's a nice feature here where mousing over a performer's thumb often gets you an enticing short "preview" movie of them. Clicking through into the free chats, one finds scantily-attired sexy people, showing off for the camera or chatting up the guests until somebody decides to take it private. I can totally see how finding free chats with sexier stuff going on could become a fun hunt for idle moments!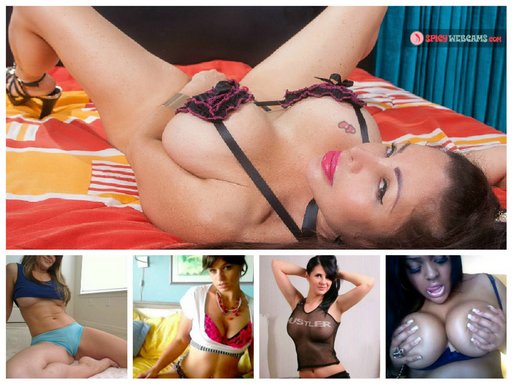 The pics above? They are from the site's blog, which showcases select performers like these ladies from the "busty" category.

Similar Sex Blogging: