October 6th, 2015 -- by Bacchus
Have you ever suspected that high fashion has abandoned all notion of actually, you know, clothing people, and is now just fucking with us? If not, perhaps this will make you start: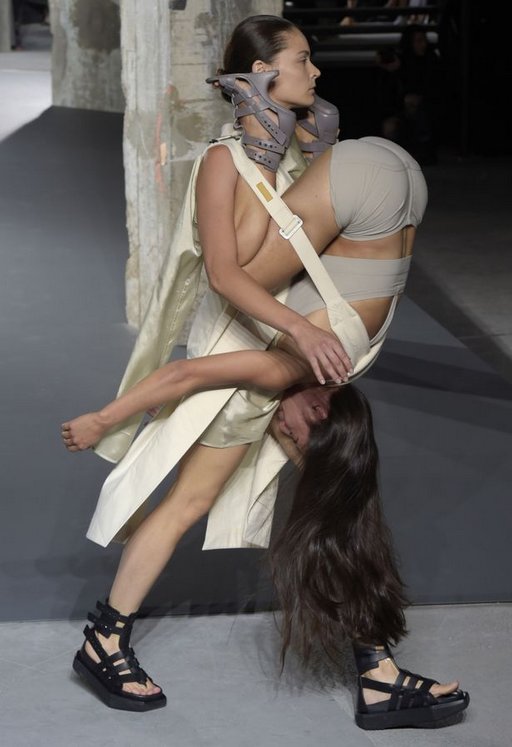 Yup, the recent Rick Owens show in Paris featured models carrying each other down the runway in a walking 69 position. Sure, that will wear.
Similar Sex Blogging: