December 7th, 2015 -- by Bacchus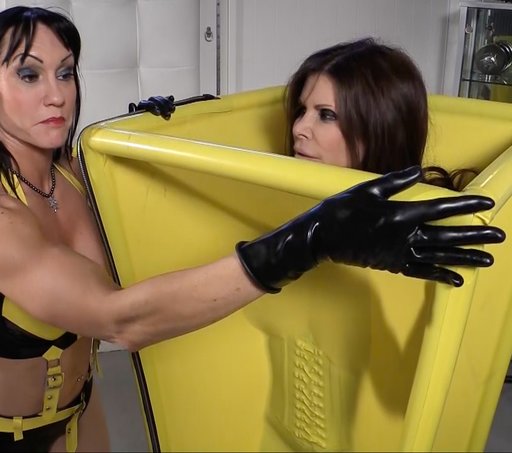 Legendary bondage model Ashley Renee isn't really sealed in carbonite in this shoot from Digital Dark Studios, but a yellow latex vacuum cube is IMO the next best and most practical alternative. And look how tightly she's sealed in there! You can literally count the individual lacings of her corset through the rubber.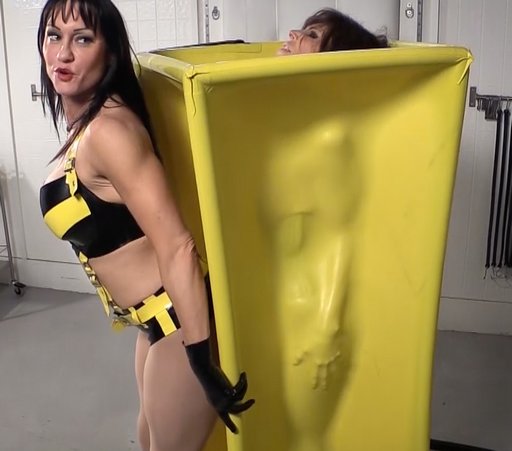 Digital Dark, by the way, is the extremely stylish new pay-by-the-shoot fetish artist collective organized by Elise Graves and Cyd Black. It's a no-subscription no-rebills clip store (you buy packages of credits) and they can even accept Bitcoin, which some see as the way forward if we in the adult industry can't find another way to beat the pornocalyptic exclusion of adult products from so many electronic payment systems.
Similar Sex Blogging: