March 16th, 2017 -- by Bacchus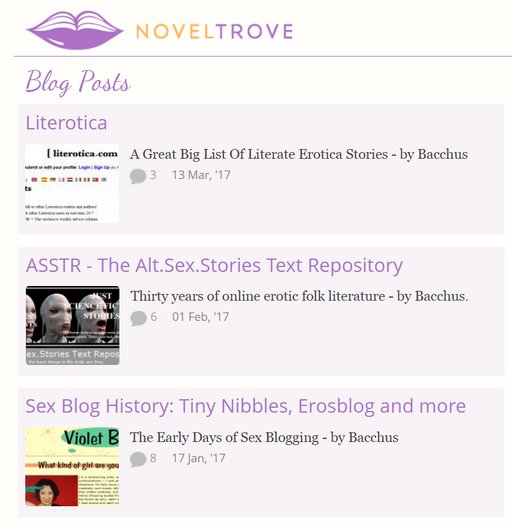 Over the last couple of months I wrote several articles for the blog at the erotic stories site Noveltrove, and I just realized that the articles never got a mention here, although I did announce them on Twitter. So, to make up for the lack, here are some links to catch you up. The first article is my latest take on sex blog history, and the other two are reviews of some of the internet's most ancient and comprehensive collections of adult stories:
Noveltrove has been a joy to work with, and if you like what I do here at ErosBlog, you should check out not just my articles there, but the entire site, where they are building their own erotic story community just exactly the way they want it to be.
Similar Sex Blogging: