June 29th, 2017 -- by Bacchus
This has gone way beyond four hours, he called his doctor already, and now he's got a private nurse to wheel him around in a wheelchair and a tailor on call to properly drape the monster in his pants. What the hell kind of pill did this man take, anyway?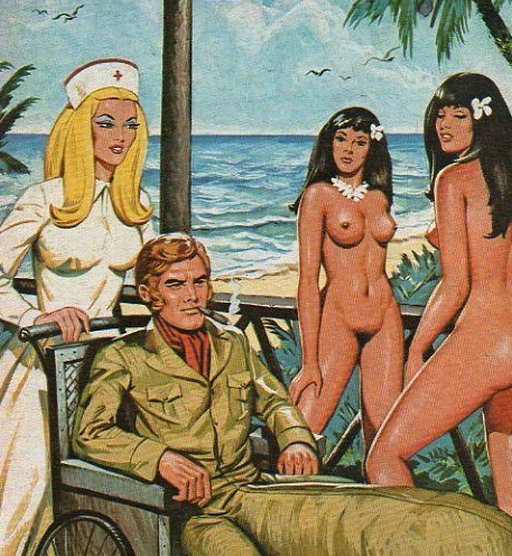 From the cover of a Jacula fumetti comic.