August 11th, 2017 -- by Bacchus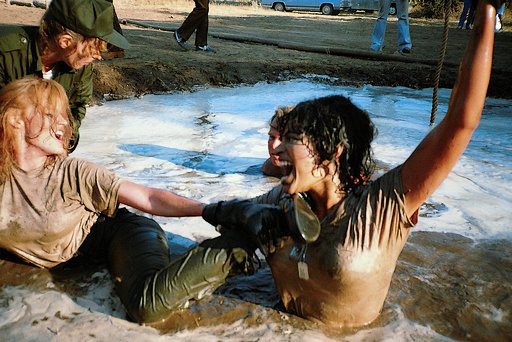 Porn superstar Vanessa Del Rio posted a version of this photo on her Twitter feed. Elsewhere, she's quoted as saying this is:
"Lisa De Leeuw and me in Girls of Company C, shot as a straight film and turned into X later by inserting sex scenes. We used the set from the Dukes of Hazzard TV show. The film was later retitled Foxholes".
Similar Sex Blogging: