August 21st, 2017 -- by Bacchus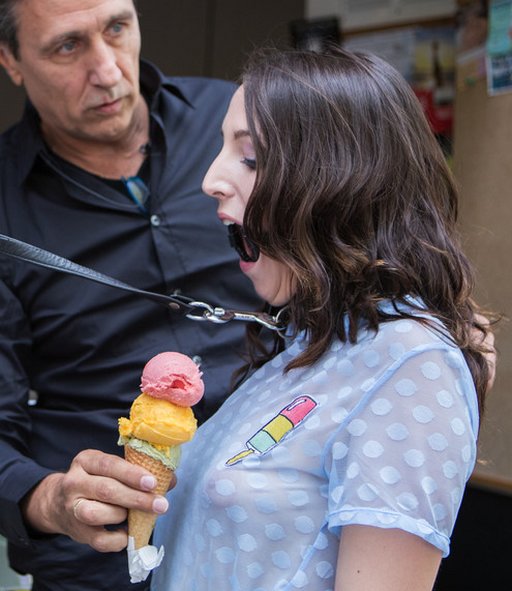 So, just another sunny day in Barcelona, walking your slave on a leash. Why would you stop to buy her an ice cream cone? How is she going to eat it?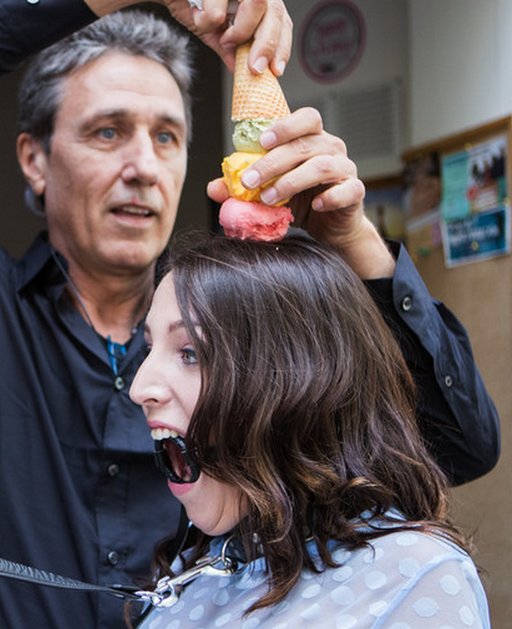 Oh.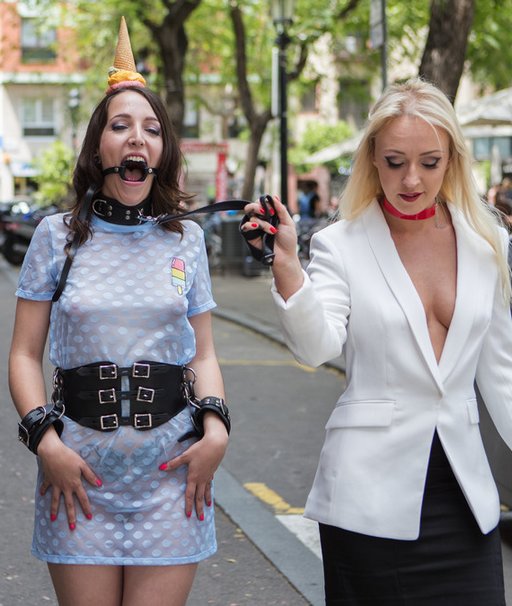 To me the funniest part of this whole scene is the detail from one of the pictures — blown up here for you — showing the look of outrage on the face of the dude who sold the ice cream when he sees WTF they just did with it:
Photos are from a recent shoot in Barcelona for Public Disgrace, which is now one of the channels included in Kink Unlimited, the product where you get all 30+ of Kink.com's sites (now called "channels") for one monthly subscription price. As it happens they are currently having a 20th-anniversary sale; their first site (Hogtied.com) opened back in 1997, so joining Kink Unlimited is just $19.97/mo right now, which is 60% off the usual $49.99/mo price. I'm planning to make a more detailed post about the anniversary soon.
Similar Sex Blogging: