December 8th, 2017 -- by Bacchus
Ladies and gentlemen, meet Annie Speirs, the proud winner of an Olympic gold medal at the 1912 games in the 4x100m relay. At a time when women in swimming events were considered scandalous (those bodies! the suits! gasp!) she's standing bold and proud next to her team's grim-faced and utterly formidable chaperone, nipples fully popped through her silk competition swimsuit, giving absolutely zero fucks and daring the world to make something of it: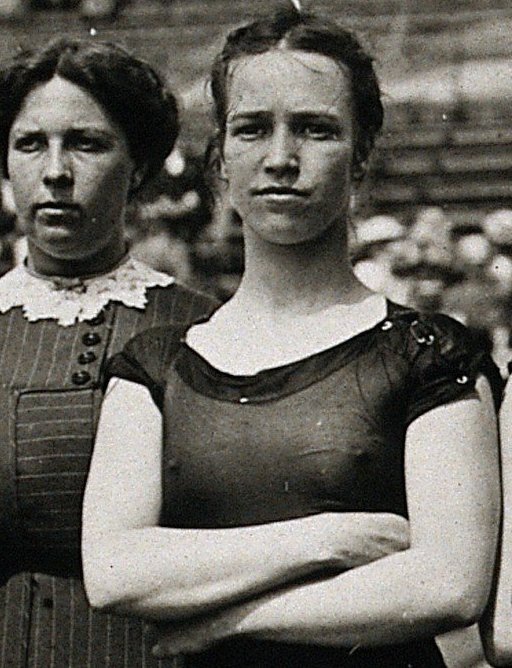 Photo via Spanking Blog.
Similar Sex Blogging: