July 20th, 2018 -- by Bacchus
The SEXO loverealdolls website proclaims the company is a China factory manufacturer of sex dolls founded in 2009 as a "driving force" in sex dolls, with extraordinary design, excellent quality, considerate service, and favorable price.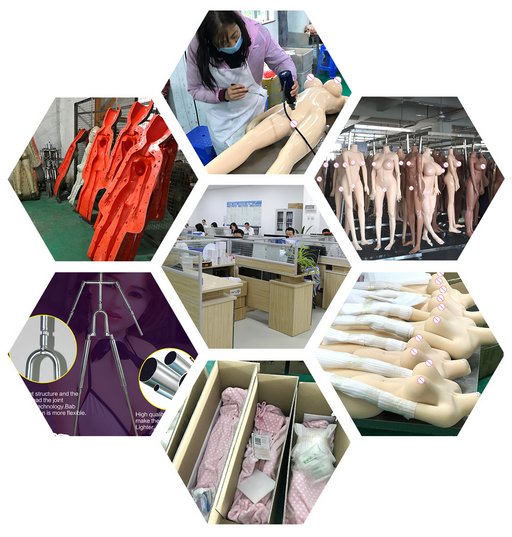 Their extensive online catalog contains more than ninety models of sexy dolls, in wide-ranging categories that include the unusual and unexpected. In addition to a bunch of different body sizes, shapes, and racial "styles", one may order elf-women dolls, pregnant dolls, and anime dolls (although I didn't see any pregnant elf-women, or anime elves. Mix-and-match only goes so far!) And all that's before customization options kick in: three skin colors, three eye colors, four nail colors, pubic hair options, and a decision about hardware in the feet that affects whether the dolls can be posed in standing postures. It looks to me as if foot fetishists would want to eschew the standing ability in favor of having feet that are better to play with, but I am just your humble scribe, I don't make these decisions. Anyway, all this adult sexy-doll fun starts on the SEXO front page: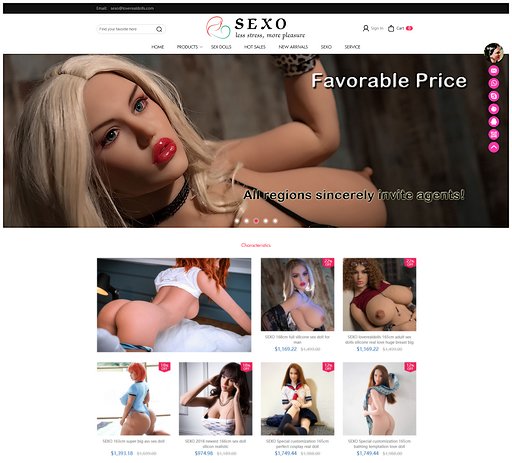 Unlike the fairly anodyne and generic sex dolls I've seen from other manufacturers, SEXO seems to go out of their way to make toys for men with some fairly specific fetishes around body type, like sex dolls with a big ass and huge breasts. And although I would not call this particular doll either fat or chubby, the manufacturer does: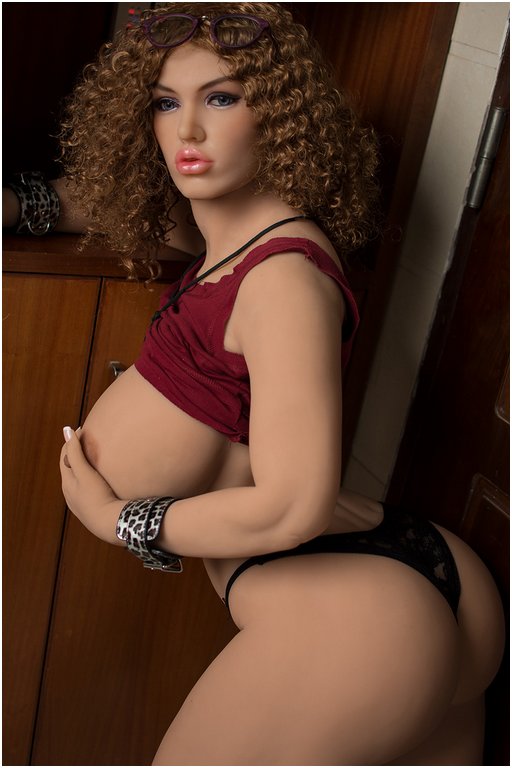 Before anybody gets all up in my comments or my Twitter mentions about using words like fat or chubby in this context, I think a few preemptive words are in order about the whole sex-doll-ordering enterprise. Love it or hate it, it's a fundamentally objectifying project. Your plastic pal who's fun to be with is an object! Before you can order a flexible playmate from across the sea, you must cheerfully enter the vale of objectification; that's no journey on which to be carrying baggage about it. You'll want to keep that in mind; we're about to discuss sex doll skin colors as labeled in a Chinese factory and then translated to English.
When it comes to translating words across both languages and cultures there is probably nothing harder to get "right" (if "right" even exists) than terms for skin tones. The sex doll above is shown in the middle shade offered by SEXO, the shade they call "tan." Their lighter shade is something I would consider a blindingly-Nordic pale white, which they refer to variously as "skin" or "flesh" at different places on the website. This doll is offered that way, and also (along with most or all doll models) in a much darker-skinned "black" which is no blacker than "black" skin usually is.
I think my very favorite thing about the SEXO business philosophy is the sex-positive motto expressed on their website header: "Less stress, more pleasure." I'm old enough to remember the vicious stigma that once permeated the entire sex toy industry, and to see that it's been rather slower to ease and dissipate in the sex doll category than elsewhere. Sex dolls, like any other sex toys, are all about pleasure, and it's a pleasure to see a manufacturer recognize that.