August 17th, 2018 -- by Bacchus
If she wasn't pouting so hard, I would assume this porn darling was a splosh-fetish enthusiast. But she seems rather unhappy about the bits of cupcake (?) all over her body and the wall behind her. If wet-and-messy is not her thing, I can only assume she's the least-popular girl at the shoot, and the pastries on the craft table were too stale to eat today, and she was crap at ducking and dodging: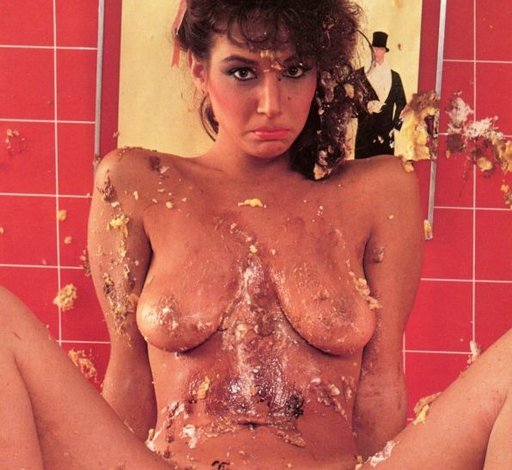 Cutting against my theory is the fact that most of her face seems to have been rather miraculously spared, excepting only one strategic spot that doesn't threaten her makeup.
The photo comes from Cover Girls 16, which was a Color Climax porn magazine title in the — I'm guessing here? — 1970s or very early 1980s.
Similar Sex Blogging: