March 31st, 2019 -- by Bacchus
At first glance, you might be forgiven for thinking this is the lesbian mixer at the nudist camp. But second glances are rewarded. Are all these naked women wearing matching bracelets at their wrists and anklets? And neck chokers, too? That seems to make it a very kinky dance party indeed, even if it's hard to imagine the precise circumstances that would explain the minimalist costumery: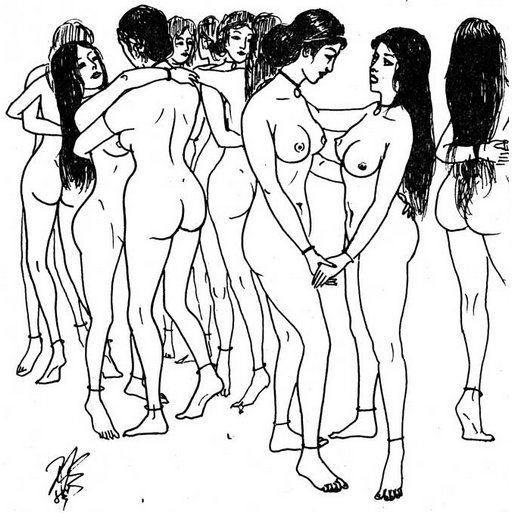 Art is from the vintage Japanese fetish magazine Kitan Club.
Similar Sex Blogging: