June 22nd, 2004 -- by Bacchus
If you look at very much internet porn, you cannot possibly have avoided stumbling across an electro-sex site like Wired Pussy. If you ever wondered what e-stim was all about, Dan Savage explains it all. Since it's Dan, dicks are involved. However, I am reliably informed they don't have to be. For the ladies, electrically charged huge gleaming steel dildos are not unheard of: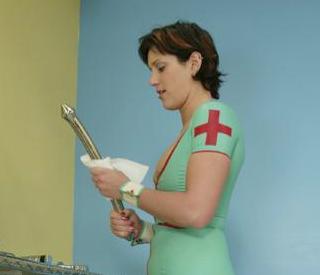 Thanks to Matisse for the link.