July 1st, 2004 -- by Bacchus
There's a certain irony to this, given the way Fox commentators tend to froth away about porn. Notice the balls and cock entering a pussy there in the middle of the screen, under the text that says "slut chat"?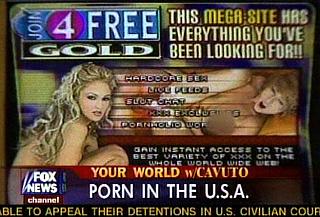 But what's really funny is, the producers blurred out her left nipple.