October 29th, 2005 -- by Bacchus
I'm going to be on the road a lot for the next couple of weeks, so blogging may be light. Since I'll be driving some through farming country, I suppose it's appropriate to leave you with more vintage photographs of nude women and livestock.
First, of course, we have the ever popular nude woman and her horse: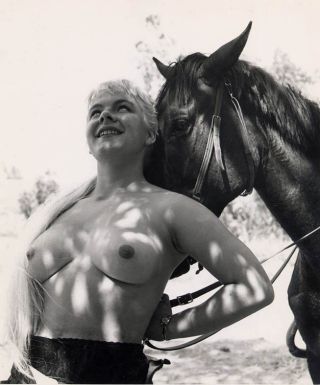 Nothing suprising there. But what the heck is going on in this next picture?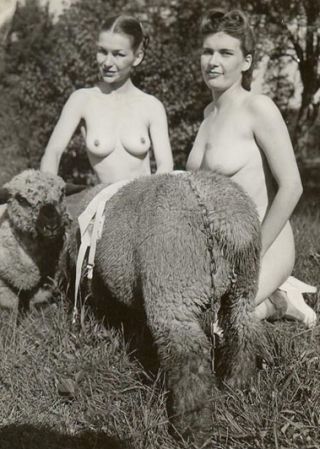 Lady, that's a sheep on a chain, not a lingerie rack!