August 22nd, 2006 -- by Bacchus
I do so love porn that tells a story, don't you? Here's the lovely bondage model Star, looking at a Hogtied.com photographer with what can only be described as gentle scepticism. I imagine he's telling her what they are going to do on today's shoot: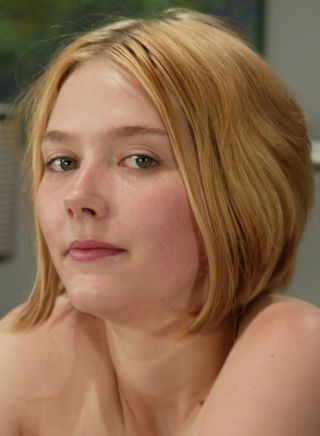 Fast forward several steps — hey, look at porn your own self if you want the whole story — and we find lovely Star on a soft bed in her ball gag and head harness. Very peaceful, very calm, only… does it look to you like she might be a little wide-eyed? Is that a bunny-in-the-road look, would you say?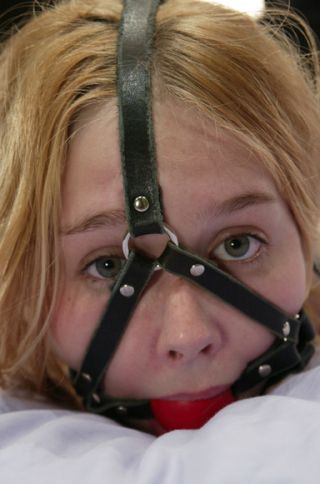 It turns out, she has good reason to stay very still.
There's a rope, you see. (Could this be bondage porn without a rope?) One end's tied to the back of her head harness. The other? Well, turns out it's tied to, um, er… well, I'm afraid there's really no way to put this gently. It's tied to a stainless steel butt hook. Which goes… exactly where you are afraid it goes. See for yourself. See?
So now, a great many of us can go on about our daily duties while knowing more about the depths of human kinkiness and perversity than we knew when we woke up this morning. And if you get bored sitting at your desk today, just nod your head a little bit and try to imagine how it would feel at the other end of the rope.
Similar Sex Blogging: