October 31st, 2006 -- by Bacchus
OK, so there's a lot of bad porn out there. But sometimes — accidentally or on purpose — you find pure art. This picture looks like a scene from a morality play I might almost watch. If Norman Rockwell had been just a little bit pervier, he might have painted it, and given it a pretentious title. "The Unwelcome Invitation", anyone?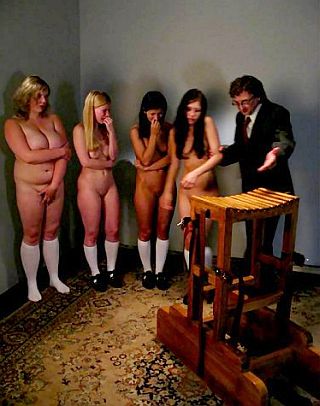 Picture is from some Lupus Spanking porn found on Spanking Blog.