November 10th, 2006 -- by Bacchus
Here's a vintage erotic image (perhaps a French postcard or salon card) that's rare because of its subject matter (female masturbation, rarely treated in the early porn) and because of the delicate hand-tinting it received: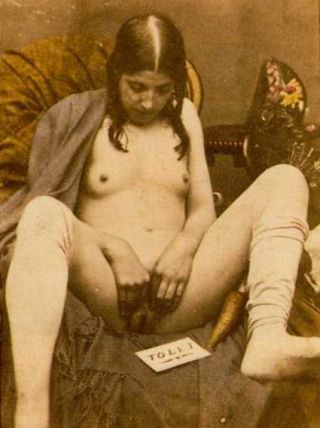 Similar Sex Blogging:
This entry was posted on Friday, November 10th, 2006 at 11:31 pm. You can follow any responses to this entry through the
RSS 2.0
feed. Both comments and pings are currently closed.
Shorter URL for sharing:
http://www.erosblog.com/?p=1790