January 17th, 2007 -- by Bacchus
I don't usually post hardcore sex pictures here, but to me this is more of a hardcore smiling picture. You don't usually see porn starlets looking this gosh-darn happy about the sex they are having: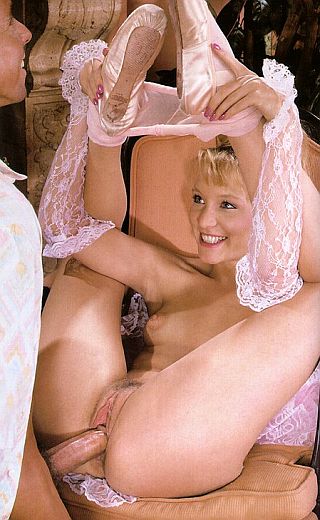 This is from one of those 1980s adult BBS CDs, which are turning into a vintage porn genre all their own. The white lace says "wedding night sex", but the ballerina slippers make me wonder. And that doesn't look like wedding undies wrapped around her ankles, either.
Update: this is from a 1991 Color Climax porn magazine starring Alicyn Sterling, Peter North, and Jon Dough in a shoot titled "Dance Lovers." Alicyn plays a dance student who needs some intense personal instruction for a new role…
Similar Sex Blogging: