March 24th, 2007 -- by Bacchus
It never fails. You're heading for the nude beach with your girl, and before you even get there she pulls you into a shady patch of bushes for a quick blowjob. But before you know it, you're being watched by a pair of nudists with absolutely no concept of "personal moment":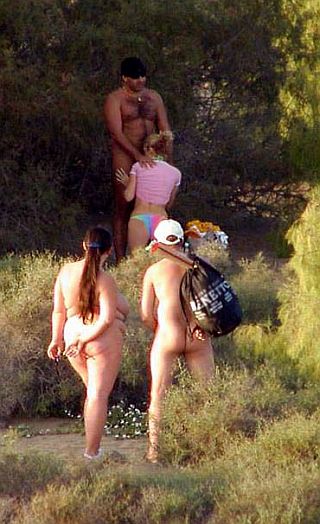 Picture is from alt. binaries. pictures. erotica. voyeurism.