September 3rd, 2007 -- by Bacchus
File this one under "if the press release is pretty enough, we'll print it!" The Daily Mail did, and now, so did me.
Actress Maggie Gyllenhaal wearing pretty lingerie. Yesss.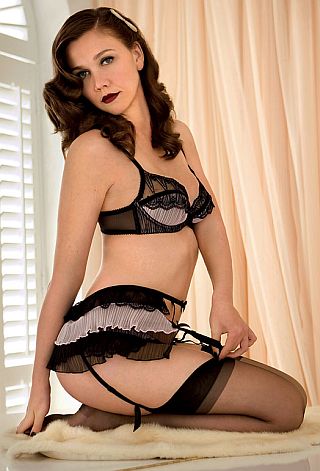 She's the new celeb underwear model for Agent Provocateur — a brand I never heard of until today. Of course, she'd be pretty in a moldy gunny sack. But silky sheer and lace doesn't hurt.
They've even got a picture of her wearing handcuffs.
Thanks to Violet Blue for the link.