September 17th, 2007 -- by Bacchus
OK, ladies and select gentlemen: you owe me for this one. OMG Blog calls this the "infamous two-fisting hooker scene":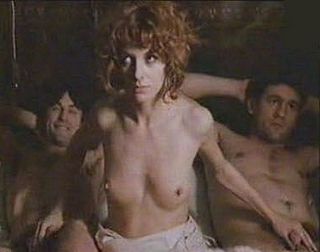 Yes, that's Gerard Depardieu and Robert De Niro the both of them, nekkid as jaybirds and getting simultaneous handjobs from a multi-tasking hooker. Celebrities would not be nearly as entertaining if they didn't all have a "I was young and broke and unknown and naked" phase!
The movie was something called Novocento, back in 1976. OMG Blog has more, including a video clip.