March 18th, 2008 -- by Bacchus
Camping in the desert with fetish model Adriana Sage is not like any camping you've ever seen. It's getting dark when she gets to camp, so she pitches her tent, half-wearing a fetching rubber number: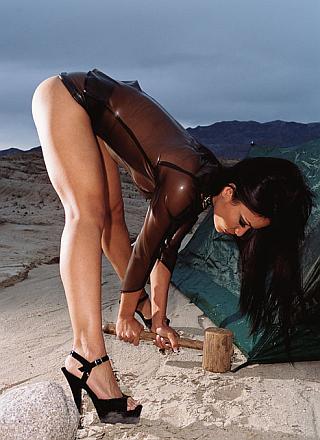 In the morning, it's time to haul some water. Nipple clamps are for style, we assume:
Then it's out onto the sand for the day's entertainment, with horsey tail buttplug and saliva-lubricated crystal dildo:
From the August 2004 edition of Taboo magazine.
Similar Sex Blogging: