March 28th, 2008 -- by Bacchus
The lady's dramatic carriage impresses me: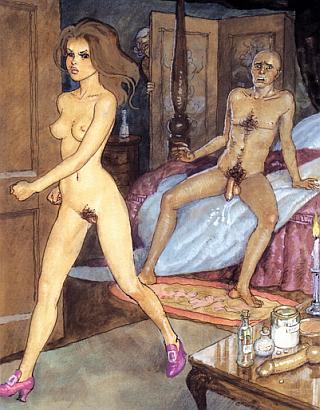 But why is she striding away in such a snit?
Look for it. If you process images like me, it will take you a second or third or fourth look before you spot the likely reason.
The artist is Eric Von Gotha, from a collection called Journal De Sartine.