April 5th, 2008 -- by Bacchus
All politics aside, I think it's pretty cool that there's a state governor out there who got elected notwithstanding his history of posing for naked pictures: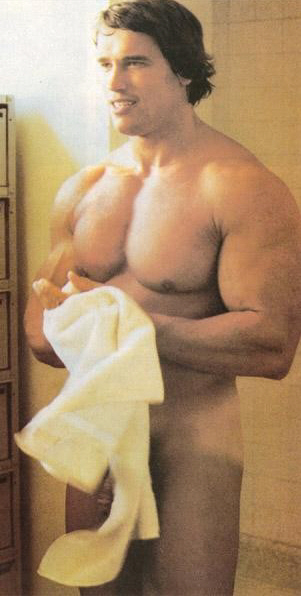 Of course, when a woman with a pictorial past gets elected without her nudie pics becoming a matter of national controversy, then we'll know we're making progress.
This bit of nude Arnold Schwarzenegger beefcake was originally published in After Dark magazine in 1977, and appears here after being shamelessly "borrowed" from OMG! Blog.
Similar Sex Blogging: