May 10th, 2008 -- by Bacchus
My first thought on seeing this photo (via Lunatico) was that the flower selling dude is an idiot: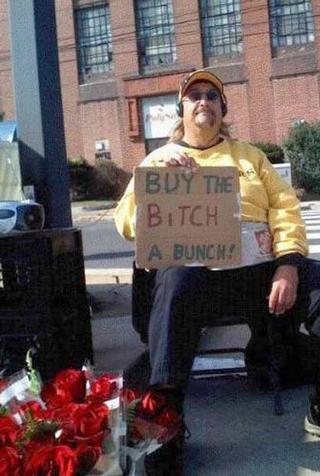 My second thought, however, was that maybe he knows stuff we don't know about the demographic, attitudes, and inclinations of his target market among the men in his neighborhood.
Is he a marketing idiot or a marketing genius? We'll never know.
Similar Sex Blogging: